Situation
The S.C.A. Virgen del Perpetuo Socorro is located in the municipality of Alcaudete.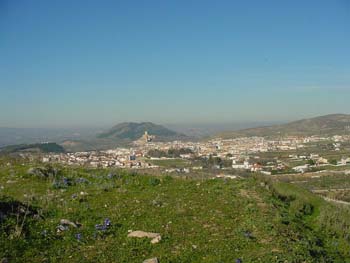 The municipal term of Alcaudete is located to the south of the province of bordering Jaén and with the one of Cordova that is 7 kilometres. The extension of the municipality is of about 238 square kilometres and it is located to 650 meters on the level of the sea. The present population of munipio is of about 12,000 inhabitants, who are divided between the four Alcaudete, population centers, Bobadilla, Noguerones and Sabariego.
The situation of the municipality is strategic within the axis of three provinces, Jaén, Cordoba and Granada, being to 48 kilometres of Jaén, 75 of Granada and 85 of Cordova and being integral part of the region of the South Mountain range of Jaén.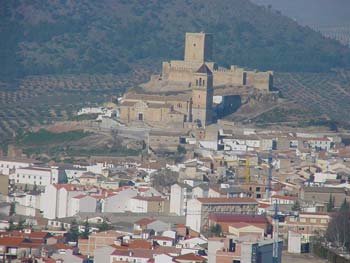 Alcaudete is a town worthy to visit, where the traditions, the landscapes and the monuments, like the Castle, Church of Santa Maria or Santa Clara, recently reformed, will make the delights of any visitor, being integral part of the route of the califato. The celebrations and traditions like the Easter, real fair in September, celebrations calatravas in July, the evening, with ideal moments to visit the municipality and to enjoy traditions, customs and celebrations with a matchless singularity and enchantment.
The gastronomy is rich, bathed by the excellent oil of the olive trees that flood the town. Also the sweet conserves are outstanding and, mainly Christmas, of diverse companies that make the delights of the most exquisite palates and of international fame.
The landscape mainly of olive trees, has singularities and particularitities worthy to stand out, like the Ahillos Mountain range, where it exists a flora and rich fauna and the Honda lagoons and the one of declared Chinche natural reserve and that they do of the landscape of extraordinarily beautiful Alcaudete. Alcaudete also is point of beginning of the Green Route of the oil, that takes to us to walk and to enjoy by this route the nature, being done a little sport and enjoying the bridges and landscapes that pass to their step.
The legend and traditions, the landscape, the monuments and history make of "Alcaudete history way".
Interactive map Alcaudete: